Denise Antonacci Salon is a team of highly talented, trained and down to earth individuals and we have made it our mission to provide you a unique and personalized experience. As experts in their field, our stylists will collaborate with you to create the cut that fits your lifestyle and the color that compliments you. Denise and her team see themselves as consultants and teachers, ensuring every client gets the best hair possible in keeping with their unique lifestyle and taste.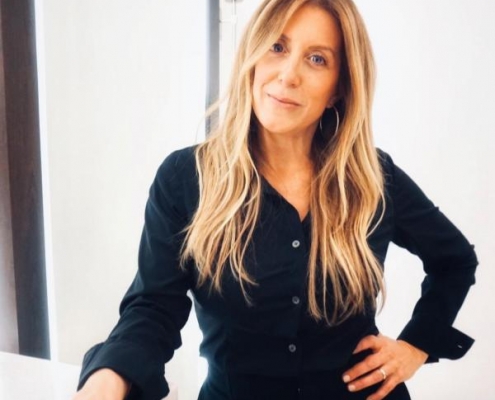 Denise Antonacci Salon
Link to: Denise Antonacci
Denise Antonacci | Director + Owner
Colorist / Stylist / Hair Extensions Specialist / Educator
Denise specializes in Great Lengths hair extensions and takes pride in total client transformations. "Creating a unique look for someone can dramatically change both their mood and confidence," Denise says. "There's nothing better than making people look and feel their best."
She has a knack for flawless extensions, precision shapes and glamourous styles, placing her among the upper tier of Charlotte's elite haircutting professionals and is sought-after on a national scale. Her clientele includes many of Charlotte's most notable faces.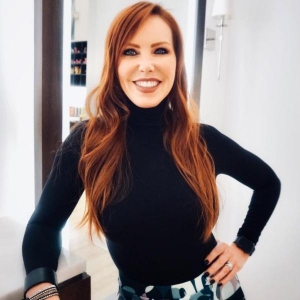 Laurie
Colorist / Hair Extension Specialist / Educator
A native Floridian, Laurie Laine comes to us from Boca Raton, Florida with over 15 years of experience. Laurie's attention to detail with color and extension techniques has quickly made her a rising star in the Charlotte area for those who desire head-turning styles.
She specializes in Great Lengths extensions, ITip microbead extensions, color correction, blonde highlights/baby lights, grey blending and a variety of smoothing treatments. Her attention to detail and connecting with her clients is what creates the magic in her chair.
Denise Antonacci Salon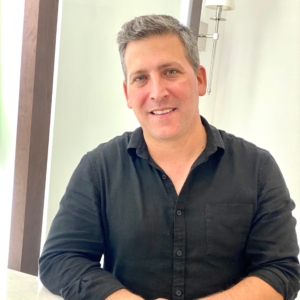 Rich
Stylist / Extension Specialist
Creative, versatile and passionate about his craft, Rich has established himself in Charlotte as a much sought-after hairstylist. Relocating from New York City, he has over 20 years of experience mastering the art of cutting and styling hair. Rich learned his trade at Vidal Sassoon Academy in London and has worked in some of the top salons in NYC. His work has been showcased on nationally televised makeover shows, celerity PR campaigns and national print advertisements.
Rich is certified in Great Lengths hair extensions and a variety of smoothing treatments. He loves bringing head-turning styles and leading industry techniques to his clients!
Denise Antonacci Salon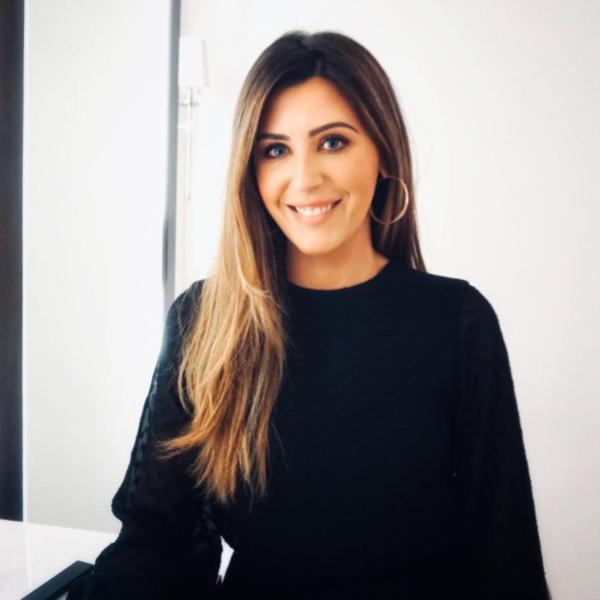 Courtney
Colorist / Stylist / Make-up Artist
Born in Virginia, Courtney is a talented stylist that has been transforming hair in Charlotte to its fullest potential since 2013. Two years of training directly under salon owner Denise Antonacci provided her with a unique foundation in both coloring and cutting techniques that are highly sought after by clients.
Courtney is a creative force at the salon, adept in special event hair and all occasion make-up, long-layered women's cuts, balayage techniques, voluminous blow outs and a variety of smoothing treatments. She can truly do it all!
Denise Antonacci Salon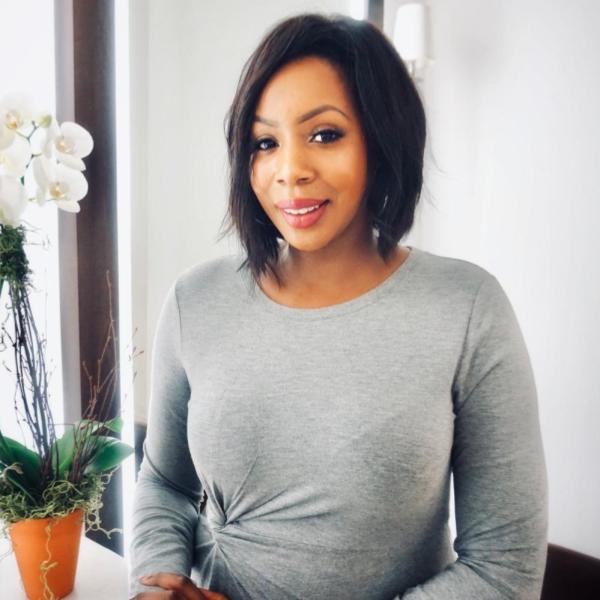 Minthia
Colorist / Stylist
Minthia developed a passion for styling hair at an early age. She moved to Charlotte six years ago from Columbia, SC and is known for her talent with creative color, balayage, special occasion/bridal hair, precision cuts, curly/textured hair, men's cuts and a variety of relaxers.
Loaded with creativity, she can interpret a client's vision and execute it with ease. Among her many accomplishments, Minthia has worked as an educator for The Paul Mitchell School in Charlotte and has received national recognition for her accomplishments as a stylist, including recently being selected as a Shu Uemura Artist.
Denise Antonacci Salon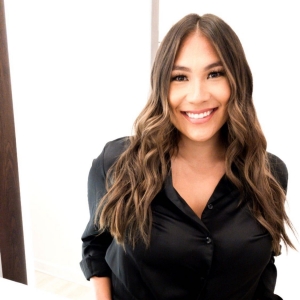 Julie
Colorist / Make-up Artist
Born and raised in New York, Julie spent 10 years mastering her skills in color throughout parts of Manhattan and Long Island. Catering to high-end clientele has pushed her to excel at personalizing each client's experience, while remaining dynamic and focused on detail.
In support of her glowing reputation as a colorist, Julie also took on the role of Director of Education at her previous salon, teaching her techniques to assistants and aspiring colorists. She is new to Charlotte and excited to share her expertise, and earn the trust of a fresh client base.
Denise Antonacci Salon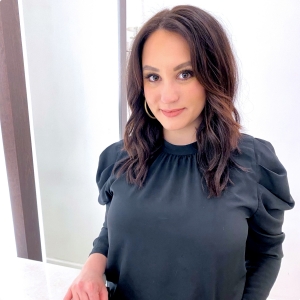 Emilee
Colorist / Stylist
Coming from Nashville, TN, Emilee has spent the last seven years mastering her skills in color, cuts and all extension methods. In Nashville she received extensive training with L'Oréal Professionnel and is extremely proficient in all things L'Oréal, Kerastase and Shu Uemura. Emilee is also Master Certified with Bellami Extensions, allowing her to provide her guests with the extension method best suited for their lifestyle.
Emilee's bubbly and outgoing personality makes you feel like you've known her for years! She takes pride in genuinely getting to know her guests, and making sure every person sitting in her chair leaves happy and confident.
Denise Antonacci Salon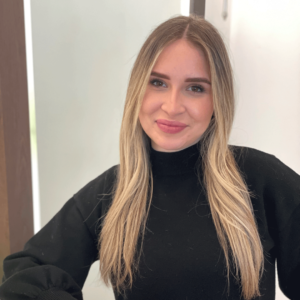 Sasha
Colorist / Stylist
A native to Charlotte, Sasha grew up in and around her mother's hair salon and knew she wanted to be a salon artist from a very young age. Eager to start her journey, she graduated high school early in order to attend and complete beauty school at Aveda of Charlotte.
Sasha joined the Denise Antonacci Salon in 2020 working directly under Denise Antonacci as an assistant. As a stylist, Sasha has become well-rounded and experienced in color, cuts, smoothing treatments, and of course voluminous blowouts! Her eagerness to cater her work to each client, calm demeanor, and exquisite attention to detail makes sitting in Sasha's chair a unique and relaxing experience.
Denise Antonacci Salon
What a Godsend the gorgeous ladies at Denise Antonacci Salon were in my time of need! I will never, NEVER go anywhere else.
This salon is heaven sent! I went in with a botched hair cut and chemical burn from another salon I went to the previous day. The stylists were so helpful and skillfully restored my bad bleach job to a nice, even ash brown. The service was impeccable, offering not only sympathy for how awful I felt having had a bad experience but an assortment of beverages and even food delivery service. If you value artistry as well as top tier customer appreciation, this is the place to go. They have definitely earned another loyal customer!
Every time I walk out of the salon, I secretly feel like paparazzi should be there waiting to take my picture, because my hair looks that great. Truly the best salon in Charlotte – and I have tried them all!
Absolute top notch salon, by far the best I have encountered in Charlotte! Professional, friendly, attentive staff, very nice and comfortable environment. I have never been better taken care of by the support staff in any other salon, period. Each visit over 3yrs has been nothing but a pleasure!